August 2007
Eisenhower Park Fitness Trail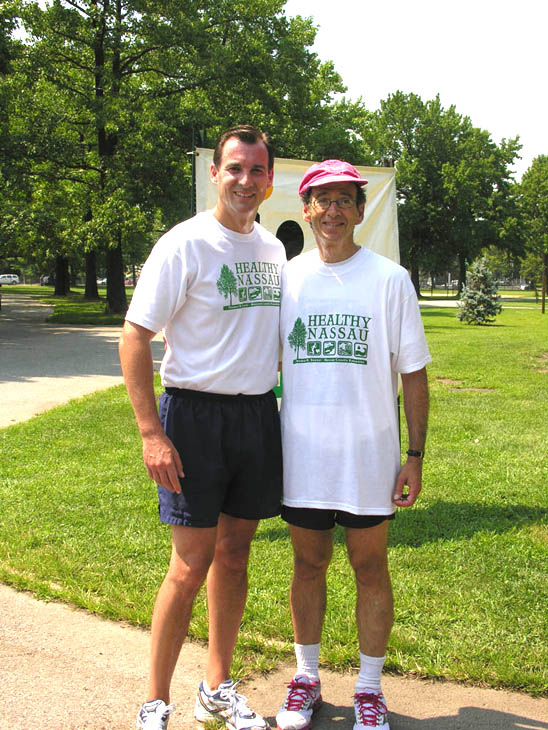 Nassau County Executive, Thomas R. Souzzi, and Richard Brodsky at the August 2nd, 2007 ribbon-cutting ceremony of the new two-mile Fitness trail at Eisenhower Park. The new trail is part of Tom Suozzi's vision to make Nassau County the healthiest county in America by the year 2020.
---
The Richard M. Brodsky Foundation, Inc. is a registered 501(c)(3)
(c)2007 Richard M. Brodsky Foundation
The World AIDS Marathon and its logo are trademarks. All Rights Reserved.
---