Richard Brodsky's Bio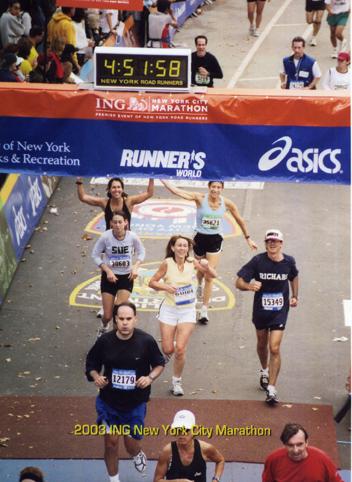 Richard on the right with his Brain Oncologist, Dr.Casilda Balmaceda, Board Member of the Richard M. Brodsky Foundation, on his left completing the 2003 New York City Marathon.

Photo, courtesy of tsc graphics.


Architect turned author, Brodsky has finally found the role of his life: being president of the Foundation that bears his name. "There is no greater joy than raising and then giving away money to those in need. It's fun and rewarding," he says.

For example, the proceeds from his 2004 World AIDS Marathon in Kenya are funding the March, 2005 groundbreaking for the 50-bed Little Lambs AIDS orphanage in Nakuru, Kenya, a much-needed home that the Foundation intends to continue supporting.

In 1997, Brodsky had to tell his wife Jodi that he'd contracted HIV from another man, and although many women would have chosen to end their marriages and taken the kids with them, Jodi chose to stay. Richard chronicled this moving experience in his 2002 book, Jodi, The Greatest Love Story Ever Told.

Later in 2002, Richard was diagnosed with brain cancer (not related to his HIV), for which he underwent radiation treatment. To date, both his -- HIV and cancer treatments appear to have been successful, and his family Jodi and their three daughters -- is happily intact. Despite -- he would say because -- of all this, Richard soldiers on in the global fight against AIDS, and now, brain cancer.

Richard and his Foundation have sponsored or co-sponsored twelve World AIDS Marathons (including Gainesville, Florida & Mbita, Kenya) to benefit people living with HIV and cancer. The 2017 World AIDS Marathon will be its 12th marathon in Kisumu, Kenya. In his spare time Richard has spoken at major Universities about the 15,100,000 orphans living in Sub-Saharan Africa who need to be raised in loving, nurturing homes. Richard goes on to discuss how important it is for people living with HIV and brain cancer to eat healthy, exercise, lead an upbeat lifestyle and avoid stressful situations, do not smoke or drink alcohol, and never have sex without a condom unless you are in a monogamous relationship. If society could realize how important it is for all people living with HIV to have access to the AIDS medicine, it would follow that hundreds of thousands of lives could be saved every year.

Says Richard, 'If running marathons will help convince our Government and World leaders that 1,100,000 +/- people need not die from AIDS every year, then I pray that God will give me the strength to continue running marathons. Let's just get the AIDS medicine and follow-up medical care to people living with HIV all over the world. At the same time let's make sure that clean drinking water and adequate, nutritious food is available to people all over the world for the AIDS medicine to be effective.

In 2008 the Richard M. Brodsky Foundation sponsored its first of ten 5k AIDS Cancer Survive Run Walk + 5 FREE Run Walks for HIVers, Cancer Survivors and Friends in America. Richard wants to help not just people living with HIV in Africa, but people living with brain cancer and HIV in Long Island and America as well.

In 2016, at age 63, Richard ran his fastest post-brain cancer marathon since his terminal cancer diagnosis back in 2002. Can people, even those living with HIV and cancer really reverse their aging process if they have access to doctors and medicine and lead a healthy lifestyle? Here's one marathon runner who has POSITIVE PROOF!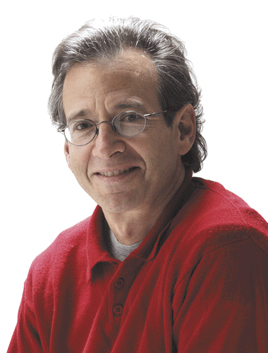 :
:
***
The Richard M. Brodsky Foundation, Inc. is a registered 501(c) (3) public charity.
(c)2005 Richard M. Brodsky Foundation
The World AIDS Marathon and its logo are trademarks. All Rights Reserved.